Snap-On Tools Franchise Exploits Veterans
Does the Snap-On Tools franchise dealer program exploit military veterans?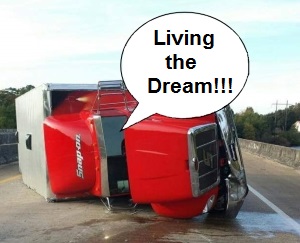 Unhappy Franchisee publisher Sean Kelly sure seems to suspect that that's the case.
Kelly has written an 8-page letter to Snap-On CEO Nick Pinchuk.
The letter has 12 questions about the recruitment and treatment of the veterans who sign on as Snap-On franchisees.
Kelly grills Pinchuk about the alleged "blacklisting" of some successful dealers to either shut them up or take their routes.
You can read the letter here: Snap-On Franchise Allegations.
Check out Kelly's video overview here and leave a comment below.
Does Snap-On Expoit U.S. Veterans? Video – Short Version (5 minutes)

Does Snap-On Expoit U.S. Veterans? Video – Full Version (19 minutes)

Seems like Snap-On just can't help itself when it comes to crapping on dealers.
Or maybe it's just the most profitable way to do business… at the expense of U.S. servicemembers and veterans.
What do you think?